CMHL "on the fly"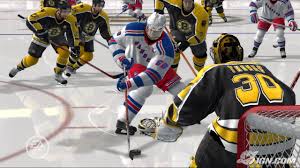 Today in CMHL on the fly:
Season is about to start !

inside the Atlantic Division...

Quotes of the week.

Eklund's corner...
-Season is about to start
The CMHL seasons will be starting tomorrow, Thursday January 4 and most of the teams are roster ready. With so many new GM's this year, a lot of enthusiasm can be felt throughout the league.

Speculations are fusing from everywhere as to who will be the cup winner this season... Powerhouses such as Columbus, Ottawa, Vancouver, Colorado, Anaheim or phoenix will face renewed teams like Carolina, San Jose,Florida, New York or Chicago to name only those...

Stay tuned for another exciting CMHL season and start your bets... Many surprises are yet to come...
-Inside the Atlantic Division...
Olli Jokinen, Guerin, Hartnell, Satan... so many names that will drive this team to the playoffs and maybe further if lucky. Goaltending has a great future and the defence is solid. Good balanced team but might need better passers.
Mixed of very old and young players, the devils definitely are an interesting team but will have to prove they can be part of the elite...
Big scorers, the pens still need several CMHL calibers wingers to be a legitimate for the title of the division... As soon as they do, watch them closely.
The team to beat in this division. If they are as good on paper than on the ice, they'll take one of the thee places at the top of the conference. But anything could happen and an injury to their top line center could be trouble as their depth at this position is somewhat inexistent... They'll have to be careful with the cap as well...
looks like the Rangers will have a tough time this year... they'll have to battle their way up but with a net minder like Dipietro they could create the surprise.
-Quotes of the week
Leafs GM: "The Leafs are done[...] as of 2007 [...] season..." those are sweet words to a hab fan... ;)

Blues GM: "NEED A FORWARD ILL TAKE ANY FORWARD THAT IS 70 OR HIGHER I DON'T CARE BOUT SALARY..."
-Eklund's corner...
Most of the teams are set and waiting to start the season, but a few still need to move as the Islanders have passed this year's cap. San Jose, Anaheim, Pittsburgh and the blues still are active trading wise... Mike VanRyn and Gilbert Brule are on the market as it is, but several GM are just shopping players to check values and aren't inclined as pulling the trigger...
In the next article: - CMHL 2007 season underway - inside the Central Division - Surprises, flop and confirmations... how they all did...