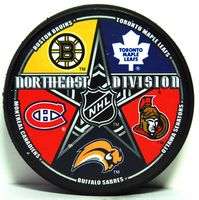 The Northeast Division has always been a force in the CMHL. Although hardly comparable to its western counterparts, The Famous division came out of the starting blocks as a fierce one.
Here s a deeper look into the 2008-2009 edition...
Ottawa Senators
GM bsawchuk came in already owning a solid group of players. As any experienced manager, it wasn t too long before he signature tagged his roster.
Building around Gaborik and Volchenkov, He improved the lacking goaltending situation adding no less than Vezina addicted Roberto Luongo...
Toronto Leafs
When Aaron took over the Leafs, Little was to expect of them, but the heads of the league knew it was the best move the Toronto s organization could have done. A master in scouting and great tactician, they are the cindirella story of the ongoing season.
Montreal Canadiens
Not usually a beast, this edition of the Canadiens is one to take notice. Acquiring Brodeur just confirmed their excellent season beginning. Where chemistry was king, talent now is their driving force.
Buffalo Sabres
The sabres came in as the huge favorites... Too bad, because they are now the laughing story of the CMHL. The new trades managed to answer every positions but their one issue at goaltending. We believe their roster movements didn t help but now that things have settled down, expect good things out of them.
Boston Bruins
Another team with great talent and chemistry. They complete with great fashion our tour of the Northeast division.