Evgeny Nabokov is the new center piece of this season's edition of the Buffalo Sabres.
In a deal involving star forward Martin Havlat and Tomas Vokoun going the other way, Nabokov, alongside talented forward Rob Schremp, will be able to prove themselves against the other cerberes of the North east Division.
In a league where goaltending makes all the difference, we couldn't have hoped for a better one...
Carey Price was expected to stay in nets for the next deceny. Too much pressure might have been on the kids shoulders... He couldn't keep the team on the winning track when he was needed in the tumult of the trades.
"Carey remains our franchise goaltender. we couldn't surround him with winning conditions and we felt he can still enjoy a free rerate for next season." said Bob Hartley this morning. "Anything is possible and you might as well see him back before the end of the season. We never know."
But GM Ludovic Raynal manged to do the impossible re-acquiring a top goaltender." we, I made a mistake in trading Kipper. I thought a 20 years old goaltender was able to compete in our present system, but we had the opportunity to get younger and better defensively and i took it. The down side is that with the experience gone, it makes it harder for a young goaly to be as dominant. 1 or 2 more years should be enough in his case to reclaim the spot and stay with us for a long, long time."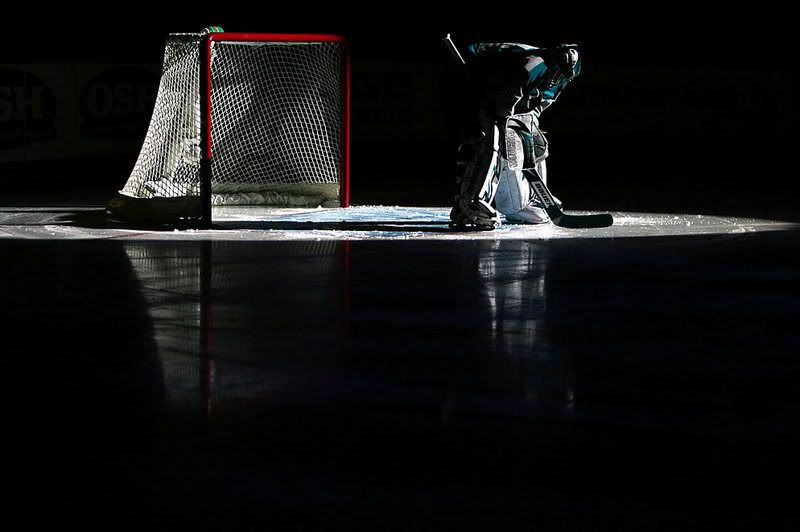 And he will have the opportunity. In the strongest division, facing Brodeur, Luongo, Khabibulin and Leclaire, the addition of Nabokov makes tons of sense. A team with the offseason ambitions of a contender needed to get one of the best in nets if they were to reclaim the top 5 spot of the conference. "It will be very hard battling against this kind of talent, but now we feel a bit more confident." to conclude Mr Raynal.
Giving him time to adjust to his new suroundings and city, Nabby is expected to watch the first few games from the bench, backing up John Grahame, who has just been recalled from the Paris Gargoyles. If the experience is satisfactory, he will get his opportunity to shine.
In front of him, filling in for the departure of Martin Havlat will be Max Afinogenov. The recently acquired winger was, until then, used on the 3rd line with Pouliot and Tanguay. Unhappy about his ice time, coach Bob Hartley decided to give him his chance, completing the red hot line formed of Alfredsson and Koivu. "Except for the pressure, he will in a ideal position to perform." commented Hartley.
Alfredsson, who enjoyed our Media's previous coverage, was the first star of the week alongside QB Andrei Markov. Both did lead their team to a 4-0 record.
Larth Catala, Buffalo.