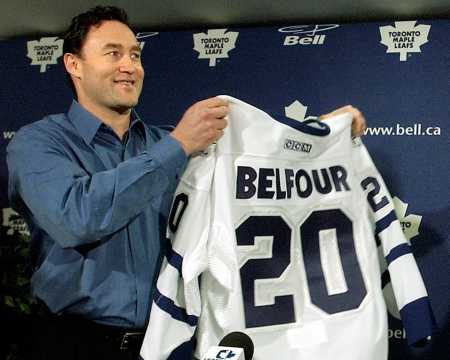 GM tetreault29 has been looking different ways to enhance his team performance and came to a trade agreement with GM Matsson early in the morning when Philly traded away Chris Kunitz LW for veteran Eddie Belfour. Philly is somehow acquiring an experienced goaltender that could do the job replacing emery and doing a better job than a backup with no XP such as Krahn.
"We are happy with his acquisition during a tight race with our former rivals NJ and Islanders. That last stretch of the season will be extremely important for our division title and a playoff spot" - Brent Sutter
Rumors are heard that Gm tetreault is on talking for another trade but this time with a bigger name.
"We 're not finished with trading yet" - gm tetreault